Reasons for Staples to Rain Jeers Down on LeBron Christmas Day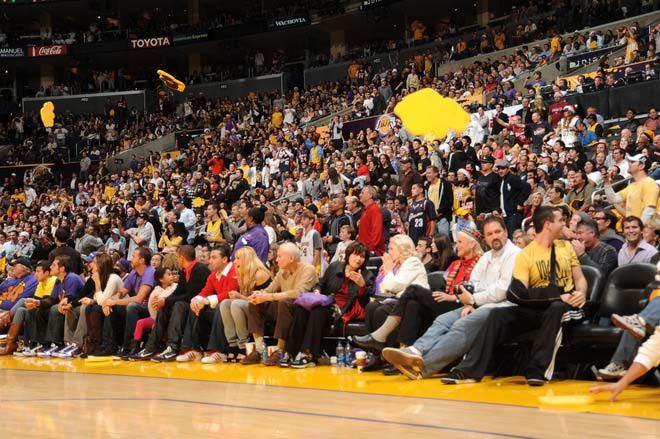 In sports, we love to analyze the games of great players and compare them to others in history. In doing this, we actually get a chance to critique a great player and his few weaknesses as opposed to the usual and constant infatuation with what that player does so well. In some cases though, what starts off as just harmless sports banter, quickly turns into a mean spirited and malicious verbal assassination of a player's game that sometimes spills over to their character and personal life. More often than not, the vicious words that are spread come from a misunderstanding of the player or the situation.
This last decade, no other player's game and even personal life has been scrutinized more than Kobe Bryant. The most heated and loudest critique regarding Kobe Bryant was during the latter run of the Shaq/Kobe championship teams up until 2009 when he quieted his critics by winning an NBA championship.
It might be hard for Laker fans today to really understand how or why someone can dislike a player like Kobe Bryant whose game is so dynamic, so exciting, yet fundamentally sound. Why would someone have any animosity towards a player that has such a devotion to the game that even after 15 years in the league and reaching so much success, he is still seen working tirelessly to improve.
So why was Kobe hated so much by so many?
When Kobe was the NBA's version of a step child, the common verbiage uttered were:
-Kobe is selfish
-Kobe doesn't make players around him better
-Kobe shoots too much
-Kobe can't win without Shaq
-Kobe is smug and arrogant
-Kobe is not Jordan
-Kobe destroyed the Lakers Championship Run
Those are just a few, but during that time the things said or written reached a much more mean spirited level that delved into Kobe's personal life. As we look back on the critique now, we can see that most people were uninformed, confused or just straight out wrong. The critique still occurs and hate still exists today for Kobe, but it is now drowned out by the deafening praise.
The Lakers are set to play the Miami Heat on Christmas Day in what is the NBA's answer to the NFL's Thanksgiving Day showcase. The Staples Center crowd will get its first chance to not only see the so called "super team" that former Laker Pat Riley built in the off-season, but, the player that seems to be getting the same hate that Kobe once owned. Today, that player with that red target beam squarely on his forehead is LeBron James and surely the Staples crowd will take full advantage of their only opportunity this season to make him feel very unwelcomed.
So why do so many people now hate LeBron?
Most might point out to the fact that he quit on Cleveland and left his home town team in shambles. That is a valid reason but one mainly used by those in and around Cleveland. Surely, many people would agree that someone has the right to change jobs and location without persecution. I'm sure many average people have made the decision to leave a job or city for another at one point in their lives. I don't think they would want people that are not in their tight inner circles to make that decision for them and continuously harass them about the decision they made.
No…I don't think that reason is enough to provide the necessary ammunition needed for the Staples Center Crowd. Come December 25th, I want Staples rocking with unfiltered emotion and boisterous chants being brought down on the Miami Heat and LeBron to the point that it makes everybody watching on TV uncomfortable because of the abuse being laid down by the fans. So, in the interest of inciting a crowd, I have provided other valid reasons to rain jeers on LeBron come Christmas Day.
Next: Made for TV drama